Smart City Works Venture Studio joins United for Infrastructure 2021, A Week of Education and Advocacy
May 10 – 15 is a week-long series of events raising awareness for our country's infrastructure needs.
May 7, 2021; Washington, DC – Today, Smart City Works Venture Studio announced its participation in the annual national advocacy and educational event, United for Infrastructure 2021, that takes place from May 10 – 15, 2021. Across the country, businesses, labor organizations, and elected officials will come together to spread the message that the nation must #leadwithinfrastructure.  
Tim McManus, Chairman of the Advisory board at Smart City Works Venture Studio, will be moderating a panel of experts, discussing   Innovation Disruption and Getting Ready for the "Tsunami" that is about to hit our Industry as part of a week of events organized by United for Infrastructure highlighting opportunities to modernize infrastructure in the US.
Over the past 5-7 years, we have seen nearly $35 billion invested in new digital and tech startups focusing on infrastructure, clean energy/renewables, and smart city solutions. In addition to this major trend of Innovation and Digitalization, America's infrastructure industry will become "white hot" again similar to the 2018-2019 period, and we will see rapid and wide-ranging advancements in the adoption and application of technology and digital solutions and the opportunities being seized by "first movers."
The panelists will also forecast significant challenges that can impact this development in the private sector supply chain but mostly in the public agencies that will lead this industry surge. Factors such as the loss of senior, experienced leadership over the last year, plans to adopt new project delivery methods, struggles to adopt a comprehensives digital transformation, significant gaps in funding for major capital projects and programs, etc. will have wide-ranging impacts affecting the successful delivery of our new infrastructure.
This panel will examine how these challenges will affect both the private and public sector members of our industry and, more importantly, describe examples of how innovative public agencies and private companies are already taking actions to address these challenges so they will be ready for the wave of investment and project deal flow that will hit our industry in the very near future.
Panelists:
Sadia Janjua, Chief of Project Controls and VDC, Port Authority of New York and New Jersey
Jeannie Kwon, Chief Administrative Officer and Senior Vice President, New Jersey Transit
Murray Rowden, Global Director of Infrastructure and Managing Director for the Americas, Turner & Townsend
Denise Roth, President – U.S. Advisory Services, WSP
The virtual event is free and open to the public and will take place Friday, May 14, 2021, at 10:00 AM Eastern Time.
Attendees can register for the event here.
In 2021, United for Infrastructure and its coalition of more than 500 Affiliates from business, labor, and governments across America are calling on our leaders in Washington to LEAD WITH INFRASTRUCTURE. 
Investments, policies, and reforms are urgently needed to keep people safe, to make our families healthier, our communities more resilient and equitable, to make jobs more prosperous and our economy secure. It is time for leaders in Congress and the administration to prioritize infrastructure. It is time to demonstrate the leadership the country needs.
America faces immense challenges: ending the COVID pandemic, rebuilding the American economy, mitigating and adapting to the climate crisis, and making our communities more just, livable, and equitable for everyone. Infrastructure is key to addressing each of these. Infrastructure can jumpstart the economy through strategic stimulus and keep people safe on their commute to work or drinking water from their tap. It enables people to work and learn remotely. It is the foundation of our society.
Now in its ninth year, United for Infrastructure unites diverse stakeholders to send one message to leaders in Washington and beyond. United for Infrastructure 2021 is led by a coalition of labor, business, and policy organizations and joined by hundreds of affiliates nationwide. Programming draws attention to the need to make better policy and invest in our roads, rails, pipes, ports, wires, and more.
"We appreciate the important work of the United for Infrastructure coalition and their annual organization of a series of events, especially this year given the focus on the importance of modernizing our physical and digital systems in ways that can improve our cities, towns, highways, schools, airports, transportation systems, energy, and water resources and more," McManus said. "As part of the economic recovery as America reopens after the COVID-19 pandemic, a commitment to investing in initiatives that not only create jobs but have a positive impact on our future for decades to come, it's important for exchanges of ideas and approaches take place."
United for Infrastructure Executive Director Zach Schafer says: "We are thrilled that Smart City Works Venture Studio has joined United for Infrastructure 2021. The state of America's infrastructure is one of the nation's most pressing issues. We know that investing in infrastructure can play a crucial role in our recovery, creating both short-term and long-term jobs that support middle-class families and allow communities to thrive. When we invest in infrastructure, we invest in ourselves."  
###
Register to attend the virtual event here.
Smart City Works Venture Studio is designed to enable urban tech startups focused on the infrastructure market to get to commercialization faster and with a higher probability of success. Through investments in human capital, operations, and business plan execution, we take corporate intrapreneurship and early-stage ventures from seed to Series A or exit, growing great businesses, expanding much-needed innovation, and building better cities for good.
More information about Smart City Works Venture Studio can be found at https://smartcityworks.rwvstudios.com/.
More information about United for Infrastructure 2020 can be found here: https://unitedforinfrastructure.org/.
Follow @Unite4Infra for event updates.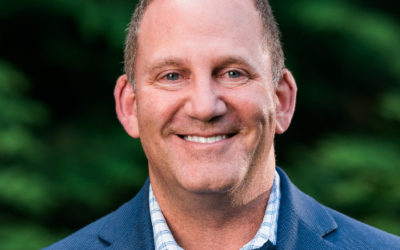 SCWVS adds experienced Real Estate, Construction and Energy executive and entrepreneur Geoff Kasselman to the Studio Advisory Board
read more