Prepare for Impact: With Billions Going into Infrastructure Modernization in the US, Will You Be Ready?
Originally published on IoT Evolution World
United for Infrastructure Week was kicked off yesterday with a message of hope from President Biden, who expressed the importance of this moment in American history.
"Infrastructure is about all of us," Biden said. "We have a historic opportunity to make historic investments in our infrastructure. It will create millions of good-paying jobs. The American Jobs Plan will set us up to tackle climate change with American workers and American ingenuity," he continued.
"You know how much this matters, how much it will help our people and the difference it will make for our country well into the future," Biden said, promoting his plan, which includes $621 billion in updates to modernize roads, rails, ports, airports, mass transit, and highways, as well as $45 billion to eliminate all lead pipes.
It also covers things that aren't traditionally considered infrastructure, including $400 billion for community-based care for elderly Americans, a $180 billion investment in clean energy, and $100 billion to build out high-speed broadband across the country.
Republicans call this type of sweeping infrastructure legislation, including how to pay for it, "irresponsible" and have floated a $568 billion, more-targeted proposal, and only time will tell how a divided Congress will ultimately act on legislation designed to advance economic growth.
This Friday, infrastructure innovation expert Tim McManus will convene a panel of experts who will share their insights on the urgent need to modernize physical and digital infrastructure in financially responsible ways and with public and private partnerships.
"Over the past 5-7 years, we have seen nearly $35 billion invested in new digital and tech startups focusing on infrastructure, clean energy/renewables, and smart city solutions," McManus said. "In addition to this major trend of innovation and digitalization, America's infrastructure industry will see rapid, and wide-ranging advancements in the adoption and application of technology and digital solutions and the "first movers" who seize these opportunities will realize significant benefits:
McManus is a global expert regarding the development and delivery of major capital projects and programs and is an advisor to companies and governments involved with the planning, development, and delivery of major infrastructure, transportation, urban development, resiliency, and sports facilities capital projects and programs.
He is the Chair of the Advisory Board for Smart City Works Venture Studio, is a member of the faculty of Columbia University's School of Engineering as an Adjunct Professor in the Department of Civil Engineering, serves as the Industry Advisor for the Global Leaders in Construction Management Program at Columbia University (glcm.info) and lectures at Harvard University's Graduate School of Design.
McManus is also a member of the Americas Board of Directors for Turner & Townsend, a U.K.-based project management company. Previously, he has served as a Senior Advisor to McKinsey & Company and was a Vice President and Client Development Advisor in McKinsey's Capital Projects and Infrastructure Practice focusing on the development, financing, contracting, and delivery of mega projects and capital programs in infrastructure and other market sectors. He currently serves on the Critical Infrastructure Strategic Advisory Board for the Parsons Corporation, reporting to their President and Chief Operating Officer, and serves as a Senior Advisor to the Founder and Chief Executive Officer of Entech PC. Tim was also a Senior Vice President and Director of AECOM's Global Program Management Group for several years.
"During this virtual event, we will also forecast significant challenges that can impact this development in the private sector supply chain but mostly in the public agencies that will lead this industry surge," McManus said. "Factors such as the loss of senior, experienced leadership over the last year, plans to adopt new project delivery methods, struggles to adopt a comprehensive digital transformation, significant gaps in funding for major capital projects and programs, and more will have wide-ranging impacts affecting the successful delivery of our new infrastructure."
This panel will examine how these challenges will affect both the private and public sector members of industry and describe examples of how innovative public agencies and private companies are already taking actions to address these challenges so they will be ready for the wave of investment and project deal flow that will hit our industry in the very near future.
Panelists include:
Sadia Janjua, Chief of Project Controls and VDC, Port Authority of New York and New Jersey
Janjua is responsible for helping to position Port Authority of New York and New Jersey to achieve its vision of transforming the construction experience while leading the organization's Innovation and Strategy teams to fundamentally reinvent the future of construction in the digital age. Sadia is responsible for leveraging big data and advanced analytics to improve the organization's business. Sadia has worked on all sides of the table, including the owner, contractor, and construction manager and across multiple firms and industries, including Bechtel, McCarthy Building Companies, STV, New York MTA, and AECOM. Sadia is also an adjunct professor at Columbia University and Pratt Institute. Sadia has a master's degree in Construction Administration from Columbia University and her bachelor's degree in Industrial Engineering and Operations Research from the University of California at Berkeley. Ms. Janjua is a recognized leader in industry associations, including CMAA, AACE International, PMI, and the Guild of Project Controls. She has presented several industry sessions and received multiple awards, such as the top Women in Construction award.
Jeannie Kwon, Chief Administrative Officer and Senior Vice President, New Jersey Transit
Jeannie Kwon is the Senior Vice President and Chief Administrative Officer for the NJTRANSIT Corporation.  In this role, she has executive oversight of Strategy and Planning, Human Resources, Contracting and Purchasing, the Office of Business Development for Civil Rights and Diversity Initiatives, Equal Employment Opportunity, and Affirmative Action.
Kwon joined NJ TRANSIT in April 2018. She was previously the Executive Director of the Construction Industry Partnership for the City of New York and Co-Chair of the Mayor's Construction  Committee, where  she led the City's capital and workforce investment strategy.
She also served as Chief of Staff at the Metropolitan Transportation Authority for its $35B mega-project expansion program and in a variety of positions, including Senior Director of Communications and Strategic Initiatives, Superintendent, and Deputy General Manager for the NYC Transit Department of Subways Lexington Avenue #4 Line, for Rapid Transit Operations, Station Operations, and Car Equipment.
Murray Rowden, Global Director of Infrastructure and Managing Director for the Americas, Turner & Townsend
Murray Rowden leads Turner & Townsend business across the Americas region as Managing Director encompassing operations in the USA, Canada, Mexico, and Latin America and is the Global Leader for Infrastructure.  As a member of the Turner & Townsend Global leadership team, Murray is responsible for developing our business in the transport, power, utilities, and defense sectors. He is passionate about sharing global best practices within the business and out into the market.
Denise Roth, President, U.S. Advisory Services, WSP
Denise Turner Roth is the former administrator of the General Services Administration (GSA) and currently serves as the President of Advisory Services for the U.S. region of WSP, a global engineering and professional services consultancy. In this role, Roth leads the consulting practice, which encompasses 500 industry-leading professionals providing research & development, planning, asset management, grants, and project finance service offerings to clients across key infrastructure industries, including transportation, energy, buildings, water, and environment. She has extensive experience in technology transformation, public-private partnerships, property portfolio management, and economic development.
Throughout her career, Roth has held leadership positions at the federal, state, and local government levels with a focus on driving economic and administrative change. As administrator of the General Services Administration (GSA), she led a workforce of 12,000 full-time employees with responsibility for a $27 billion budget. While leading the agency's public buildings, federal acquisition, and technology service programs, Roth championed key strategic initiatives and instituted policy changes to engage local economic development priorities in GSA property placement decisions.
For the first time in its 9-year history, the United for Infrastructure organization is hosting a week of virtual events, with more events on their calendar than ever.
United for Infrastructure, a 501c4 non-profit, works to educate the American public and policymakers about the importance of infrastructure to the nation's economy, workers, and communities.  In partnership with the business community, labor unions, associations, think tanks, elected officials, and others, their mission is to contribute to the modernization of America's infrastructure.
Throughout the year, United for Infrastructure works to highlight the critical role infrastructure plays in all sectors of the economy and to show policymakers at all levels of government the breadth and diversity of support for long-term, sustainable infrastructure investment.
They do this through keynote events, including their Presidential Candidate Infrastructure Forum, as well as through podcasts, webinars, workshops, and smaller convenings.
Their annual event is United for Infrastructure: A Week to Champion America's Infrastructure.  This week of advocacy brings together organizations and individuals from across America – from local businesses, trade associations, and chambers of commerce to mayors and individual citizens – to host events, tour new and innovative projects, and talk about infrastructure with the press and on social media.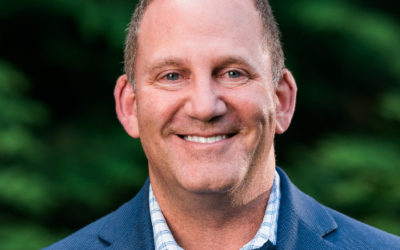 SCWVS adds experienced Real Estate, Construction and Energy executive and entrepreneur Geoff Kasselman to the Studio Advisory Board
read more