Civic Infrastructure Collaborative to collaborate with growing list of members in Smart City Works Venture Studio
Smart City Works Venture Studio Announces Partnership with Civic Infrastructure Collaborative as Agency Member
Washington, DC – March 29, 2022: Smart City Works Venture Studio (SCWVS) announced today that Civic Infrastructure Collaborative (CIC) will be joining as an Agency Member of the Smart City Works Venture Studio to further efforts regarding urban infrastructure innovation. The Smart City Works Venture Studio helps build startups focused on key urban challenges like transportation, mobility, energy, and more and with a particular emphasis on resiliency. CIC is the fourth member to join SCWVS and look to engage for identifying key trends and opportunities in infrastructure where technology and associated innovative processes can make a difference in how infrastructure is developed, deployed, and maintained in terms of quality, accessibility, equity, cost, and sustainability.
Civic Infrastructure Collaborative is a 501(c)3 nonprofit organization dedicated to unlocking public and private value from urban infrastructure. Harnessing transformational tools and technologies like connectivity, electrification, urban systems integration, and adaptive reuse, CIC works across industries and sectors to meet urgent needs and foster vibrant cities. CIC and its predecessor organization City Tech have a high-impact track record in key infrastructure sectors, including transportation and mobility, water management, energy, telecommunications, and COVID-19 recovery in shared urban spaces.
"This partnership among Civic Infrastructure Collaborative, Smart City Works Venture Studio, and the Studio's growing membership underscores the opportunity to reinvent cities through focused innovation," according to Jamie Ponce, CIC's Executive Director. "Working together, public, private, and civic institutions can make good on the promise of technology to make cities happier, healthier, and more productive."
"We are excited to have CIC joining Smart City Works Venture Studio," said Don DeLoach, Co-Founder of SCWVS. "The alignment is remarkable. We share a belief in the value of innovation to make a material impact on our cities and infrastructure. There are certainly a growing number of startups focusing on innovation in construction and infrastructure, yet the failure rate remains very high. Smart City Works Venture Studio, working alongside CIC and the growing list of other members in the studio are committed to working together to helping startups bring innovation forward successfully on their path to scalable, repeatable commercialization."
About Civic Infrastructure Collaborative
Civic Infrastructure Collaborative drives public value from core urban infrastructure through cross-sector collaboration and technology-enabled innovation. As a nonprofit 501(c)3 organization, the Collaborative uses a proven methodology to identify, develop, deploy, and scale inclusive infrastructure solutions. We help infrastructure asset owners, operators, public officials, technology providers, and other stakeholders to deliver economic, social, and environmental returns for the communities they serve.
Learn more at www.InfrastructureForward.org.
About Smart City Works Venture Studios
Smart City Works Venture Studios helps build startups for the cyber-physical infrastructure world by providing a team of experienced entrepreneurs who have substantial experience in IoT and infrastructure, product development, business planning, customer acquisition, finance and venture capital, as well as industry-specific expertise in smart cities, construction, smart buildings, mobility, energy and the environment. Smart City Works Venture Studio is a joint initiative between Smart City Works Venture Labs, a next generation business accelerator focused on urban infrastructure, and Rocket Wagon Venture Studios, the parent organization that provides the architectural cyber-physical framework including considerations regarding devices, security, privacy, data governance and ownership, communications, and a broad range of analytics, as well as shared legal and financial services, underlying operational systems, and corporate relationships.
Learn more at smartcityworks.rwvstudios.com.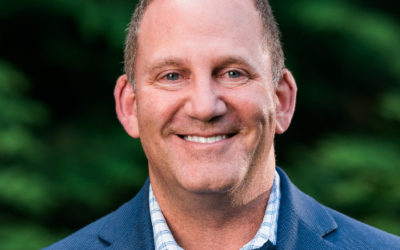 SCWVS adds experienced Real Estate, Construction and Energy executive and entrepreneur Geoff Kasselman to the Studio Advisory Board
read more